Yes, select one or more Events and choose Extract Croppings from the overflow menu: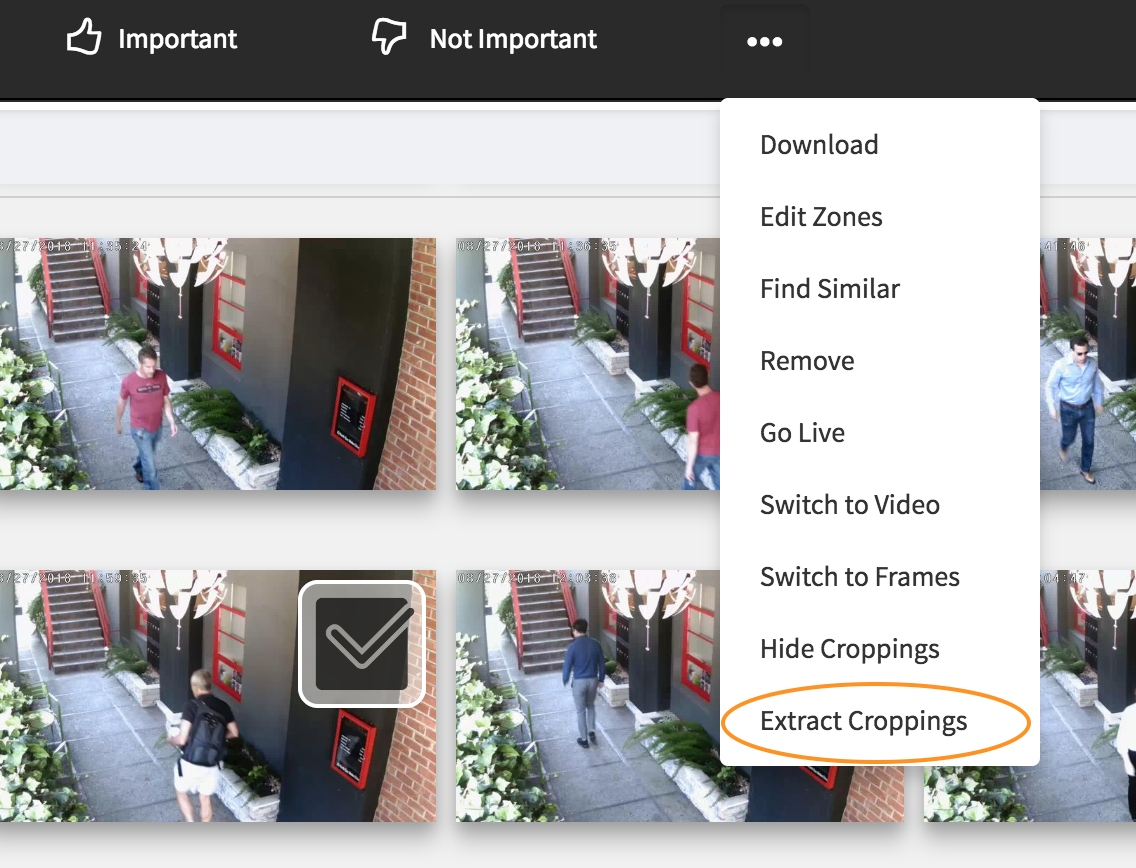 Hi-res Croppings are extracted in real-time only when your subscription plan includes some form of advanced object labeling or text detection that requires the full resolution images as input to the AI labeling.
However, if you're gathering training data to develop specialized classifiers, then you may want to download nicely cropped images from Events that had no advanced labeling at the time of recording. By choosing Extract Croppings, you initiate a request to extract JPEG images of each motion region in the selected Events from the original resolution video.
This feature is without additional charges currently, but since it's a fairly expensive operation, there may be charges if usage becomes heavy.