You can quickly estimate the price for SaaS by using the tool at:
https://camio.com/tools/plans/config
There are two main questions:
Motion % of Day
You can either enter the known value from your NVR motion-triggered recording or estimate this based on your knowledge of the scene. For example:

35% for a commercial front gate entrance
12% for a medium-sized office entrance
9% for a medium-sized warehouse
4% for a quiet vacation home


The other questions are straight forward: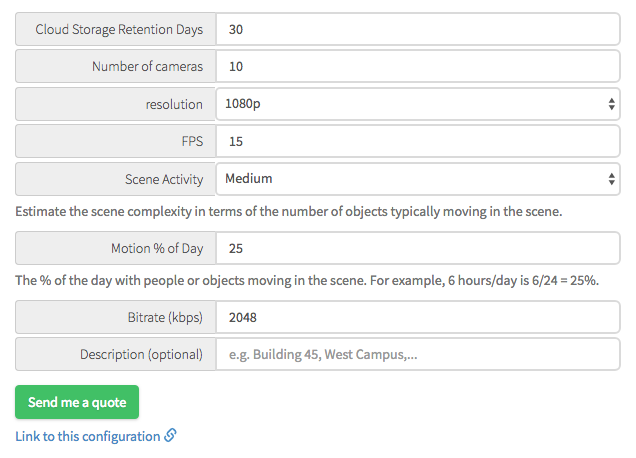 The exact features and service levels you choose in consultation with your support team may increase or decrease the price. For example, both lazy indexing and schedule-based recording can reduce the price, while advanced object classification and OCR increase the price.