Yes, if you enable Show Visual Motion, then a summary of the significant movement appears as a darkened overlay on the video.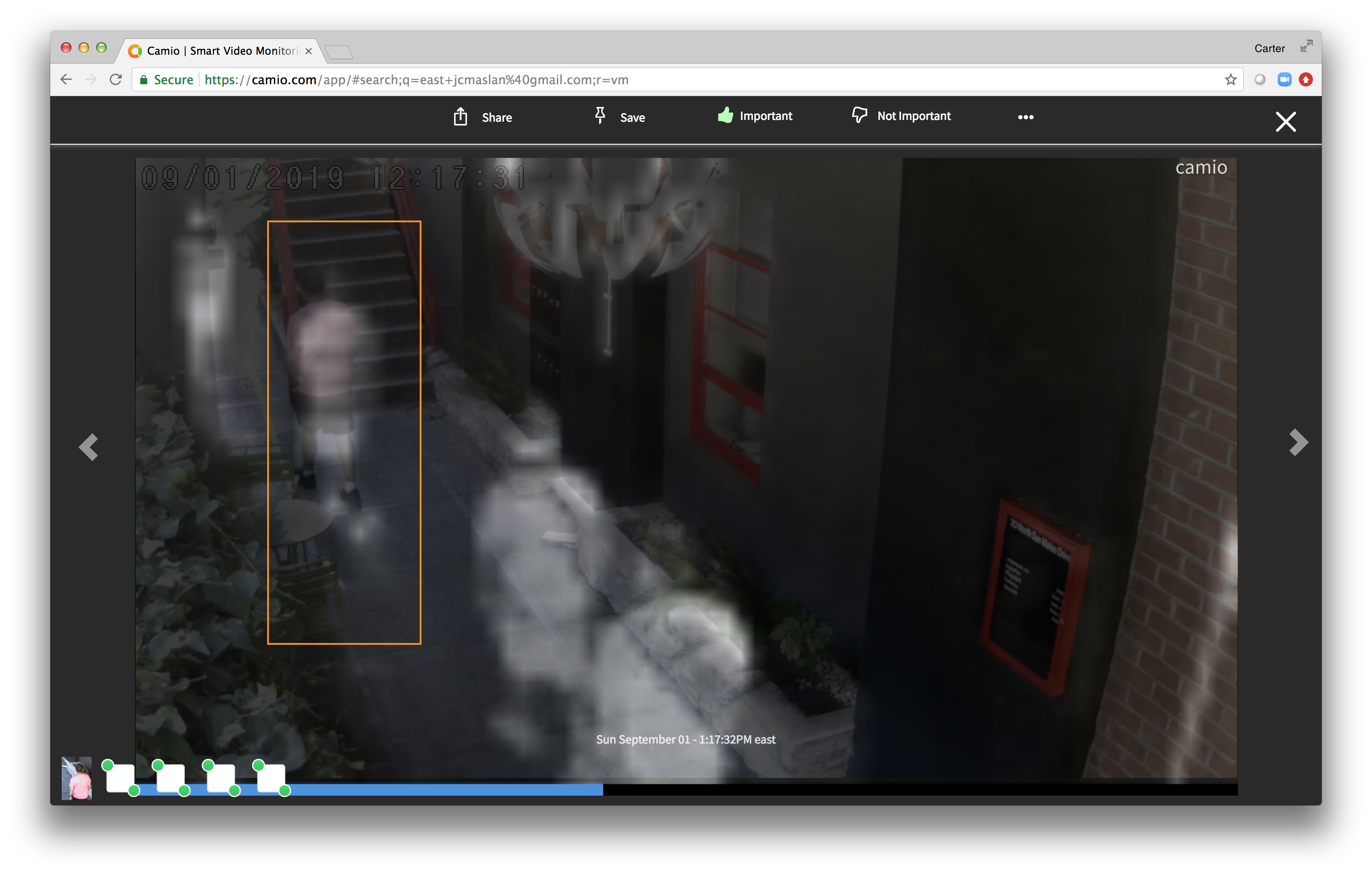 It's like a timelapse in a single image (similar to the way that TV broadcasters superimpose the body positions of Olympic divers). The overlay fades away as the video is loaded.
Use the 'z' key to toggle the overlay on/off while the video is playing.
Click Show Visual Motion in the overflow menu of the Event Viewer: