Overview
If the GPU card inside of your 1700 series Camio Box were shaken loose during shipment, you might see an error message like this while booting the machine.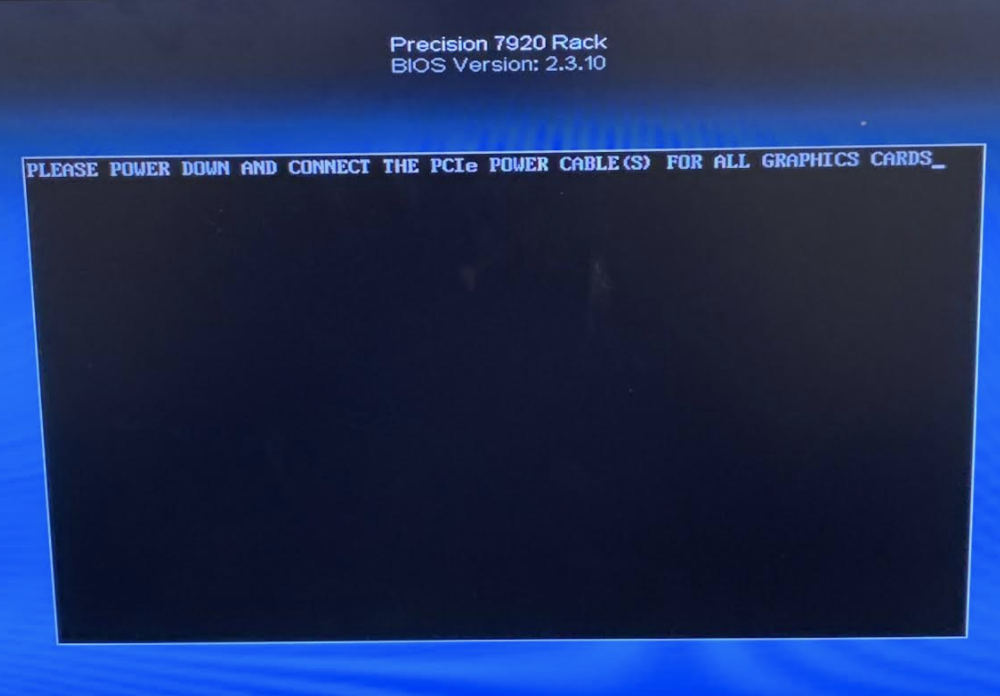 Fixing this problem by reseating the GPU is can be done in a few minutes with only a screw driver.
What is needed
You need physical access to your 1700 series Camio Box and a Phillips head screwdriver.
Reseating the GPU
1. Set the 1700 Series Camio Box on a table or other workspace.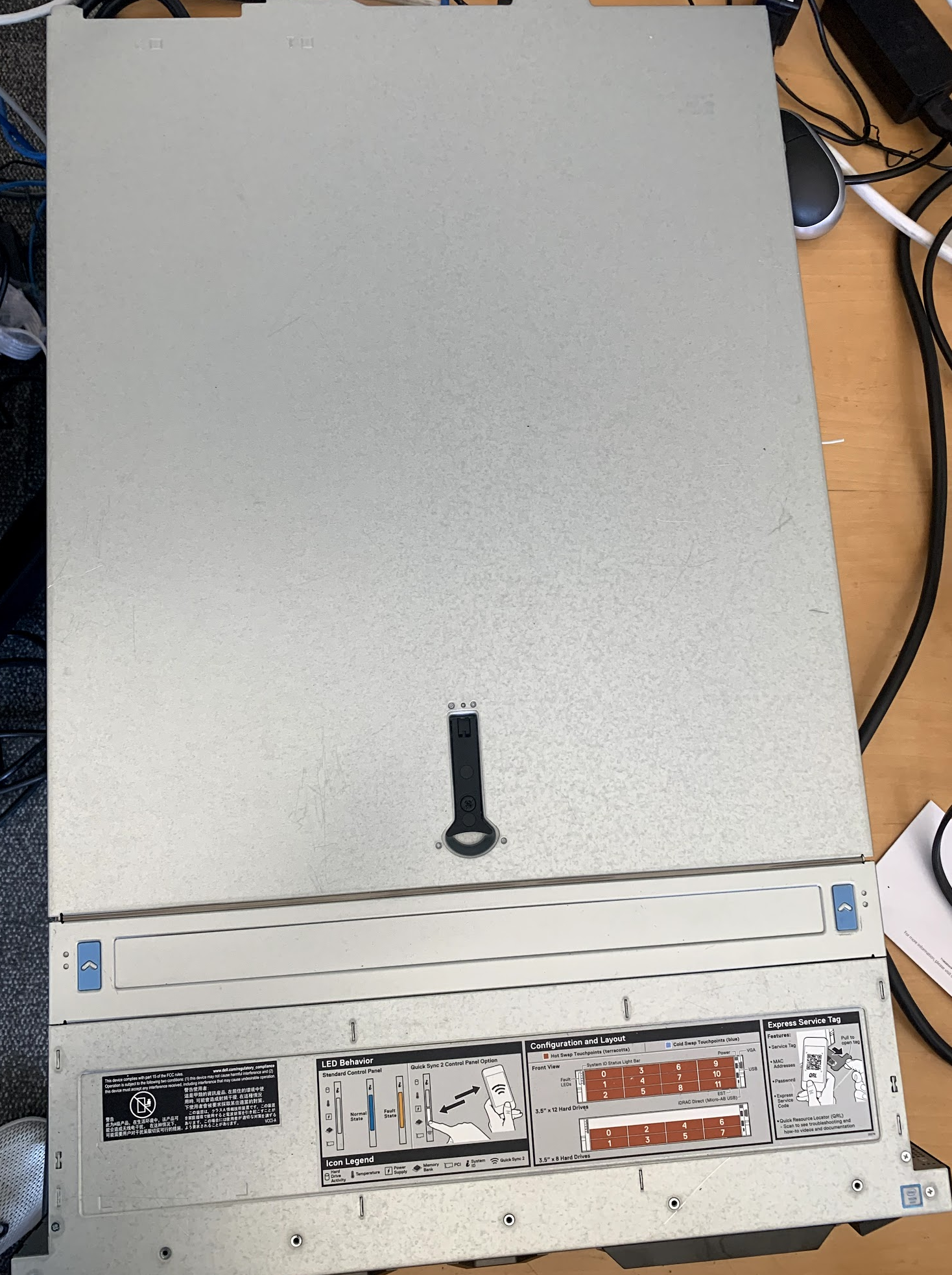 2. Using your Phillips head screwdriver, undo the screw that secures the latch on the top of the machine. It only takes a half turn of the screw to unlock the latch.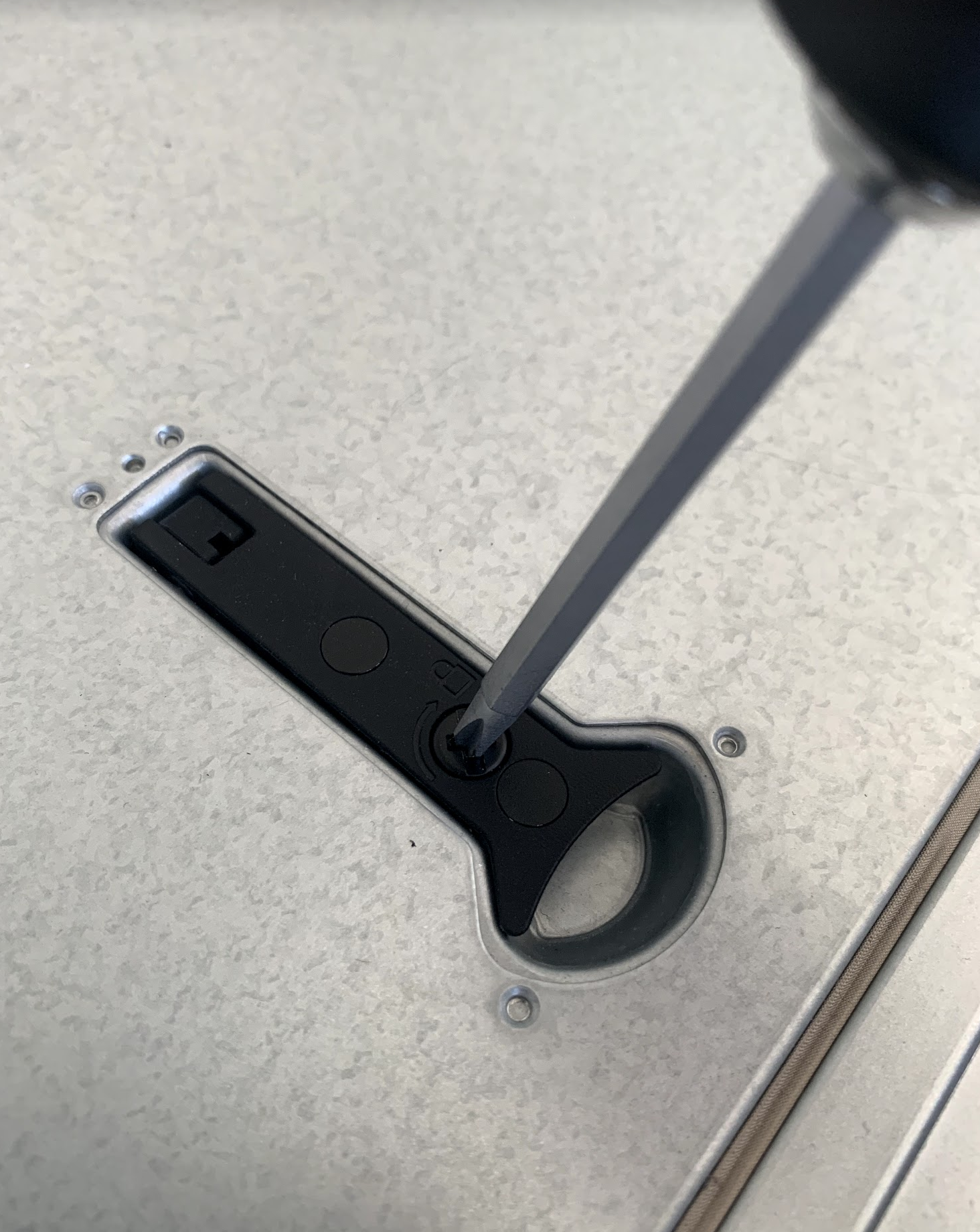 3. Lift the latch and remove the lid from the machine, place the lid down somewhere out of the way.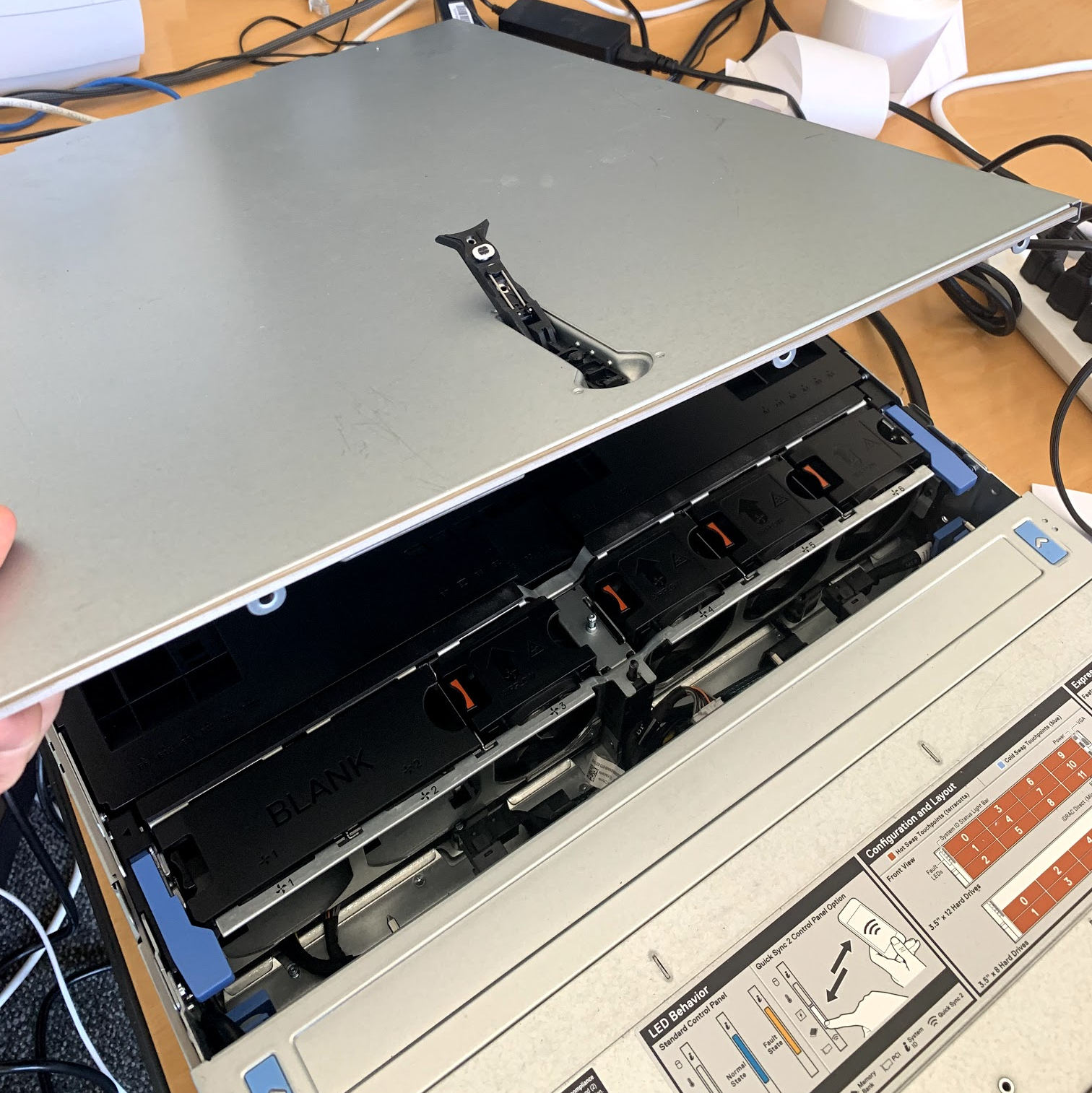 4. Locate the GPU in the back-corner of the machine (circled in red in the image below).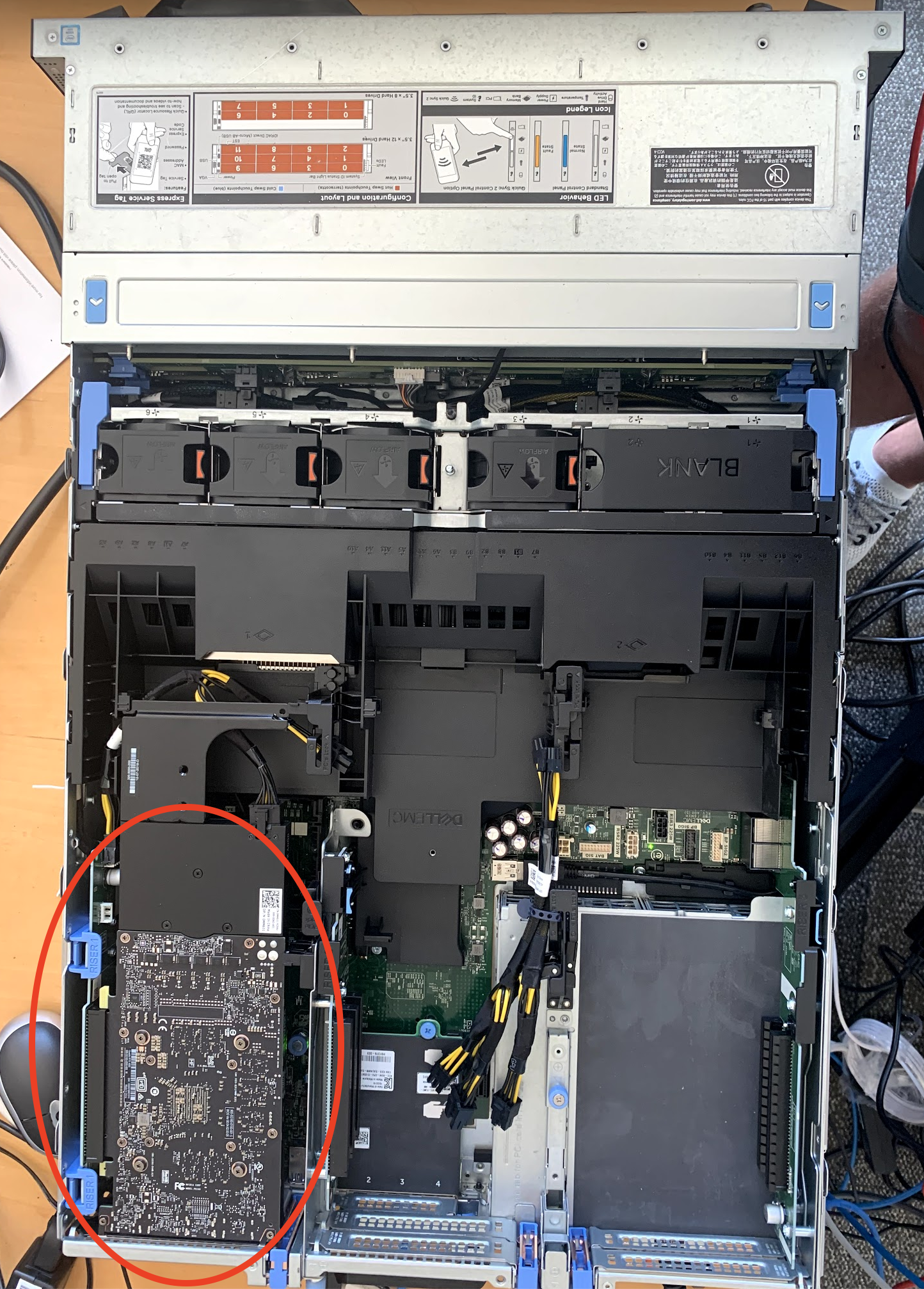 5. Check that the PCIE connection is tight. The PCIE connection is shown below, it is possible for the connection to have come loose during shipment. Ensure that the connection is flush and level as is shown in the picture below.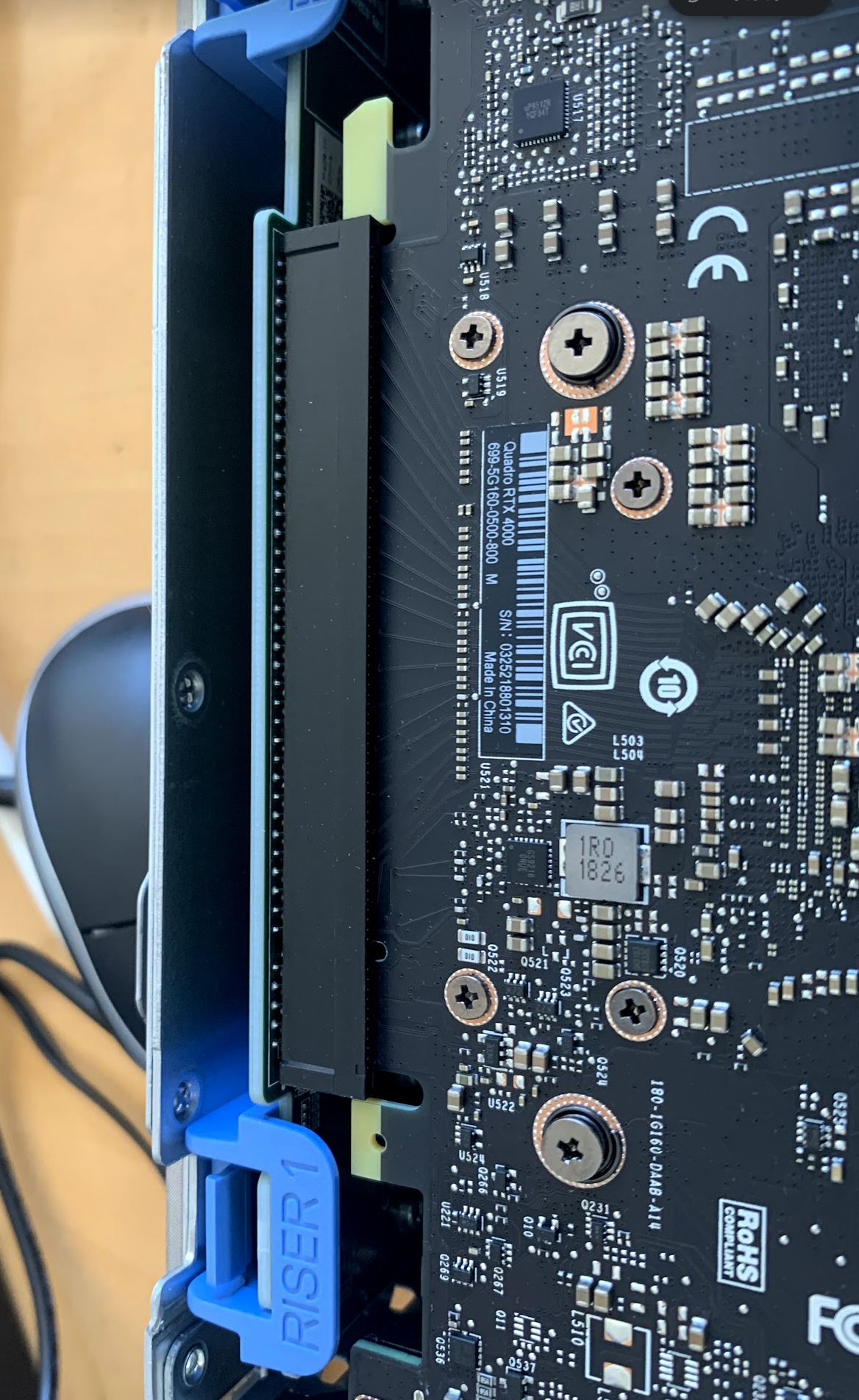 A loose connection might look something like this below. Notice how the GPU card is not seated well (slightly askew) in the PCIE slot: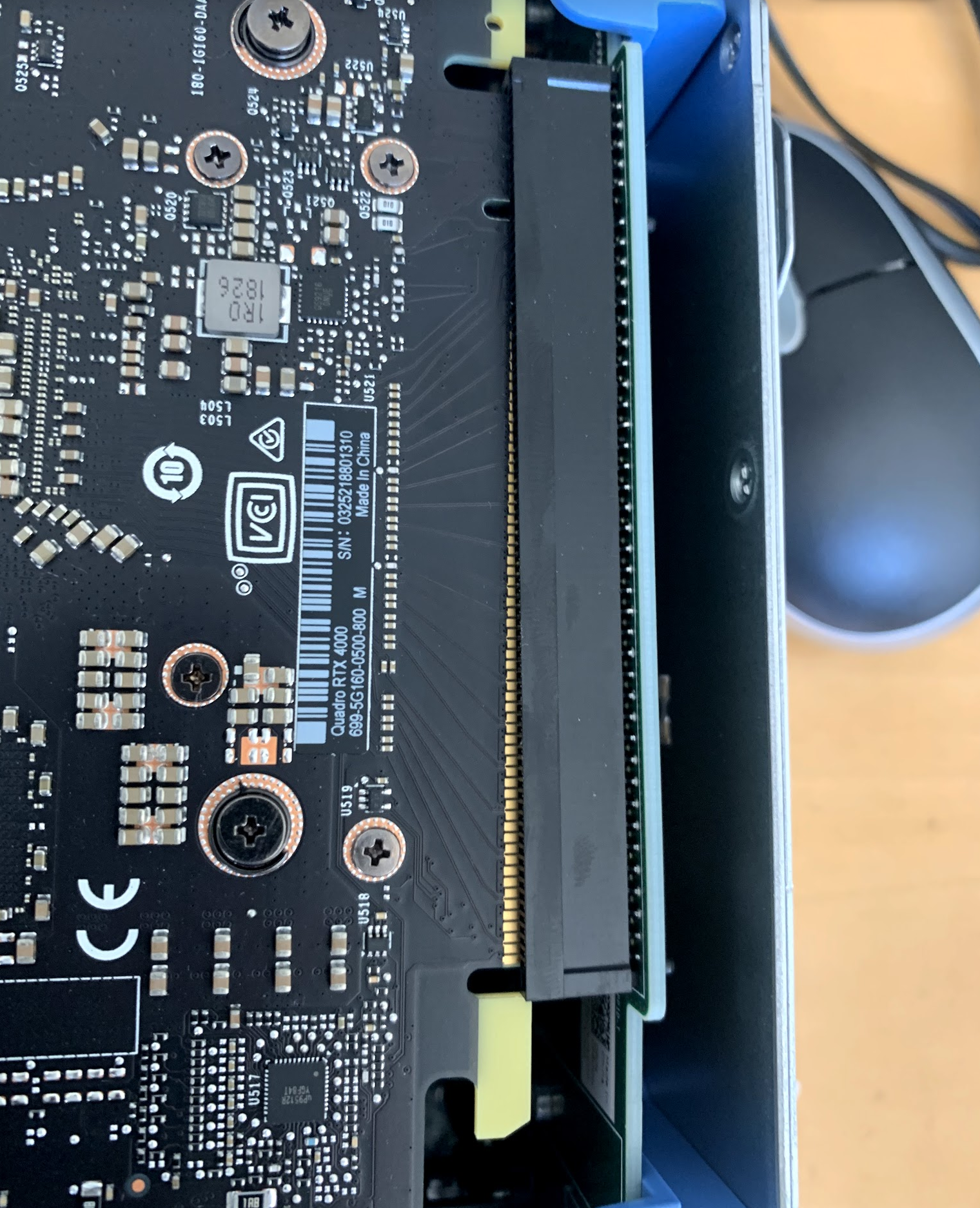 6. Check that the power cables to the GPU are connected correctly. The power cable connection is shown below.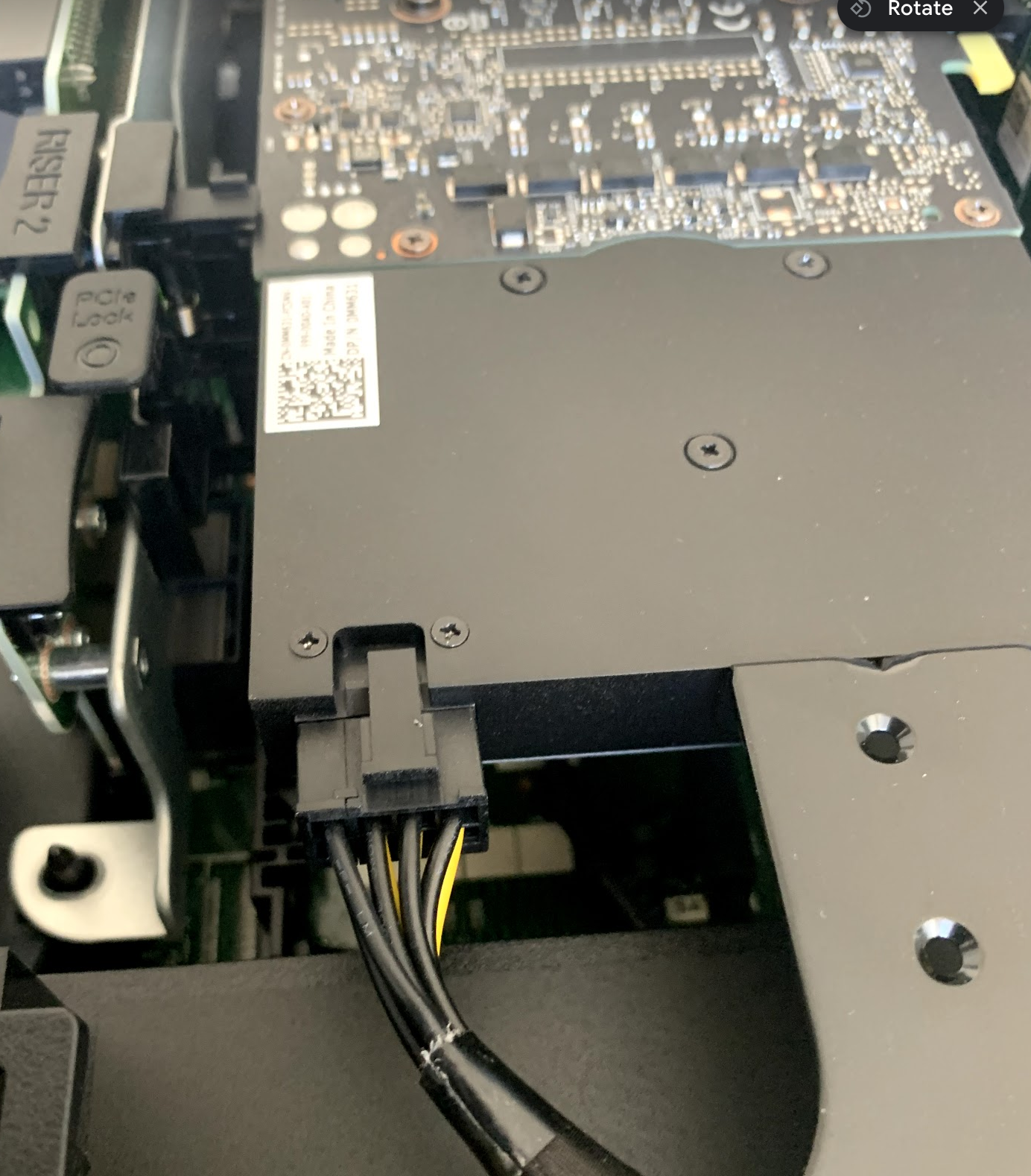 7. Place the cover back onto the machine, close the latch, and tighten the screw.
8. Power on the machine, at this point the error that was shown previously should be fixed.
I tried the steps above and the problem persists
If you tried the steps above and the problem has not been fixed then you should reach out to Camio Support (support@camio.com) for more assistance. It is possible that some component on the device was damaged during shipping and the device might need to be RMA'd.