By default, your content at camio.com is accessible only to you. Unless you explicitly authorize another person to view your content, no one else can see it - not even Camio employees. So when you want to share some portion of your content with another person, you have three options:
Share selected Events as a link that includes only a small portion of your content, no sign-in required.
Share a Query Link that enables users to search within the constraints of your shared query, no sign-in required.
Add a Guest to allow someone to access all your content, sign-in required.
Share selected Events from your web browser
For example, say you want to send a quick email to all neighbors warning of these coyotes passing through your back yard! You want to make it easy for anyone with the link to see only the two events you want to share.
Just select the checkbox in the upper right of each event you want to share, as in this example that selects 3 events:


Then click the Share button and choose the green Link: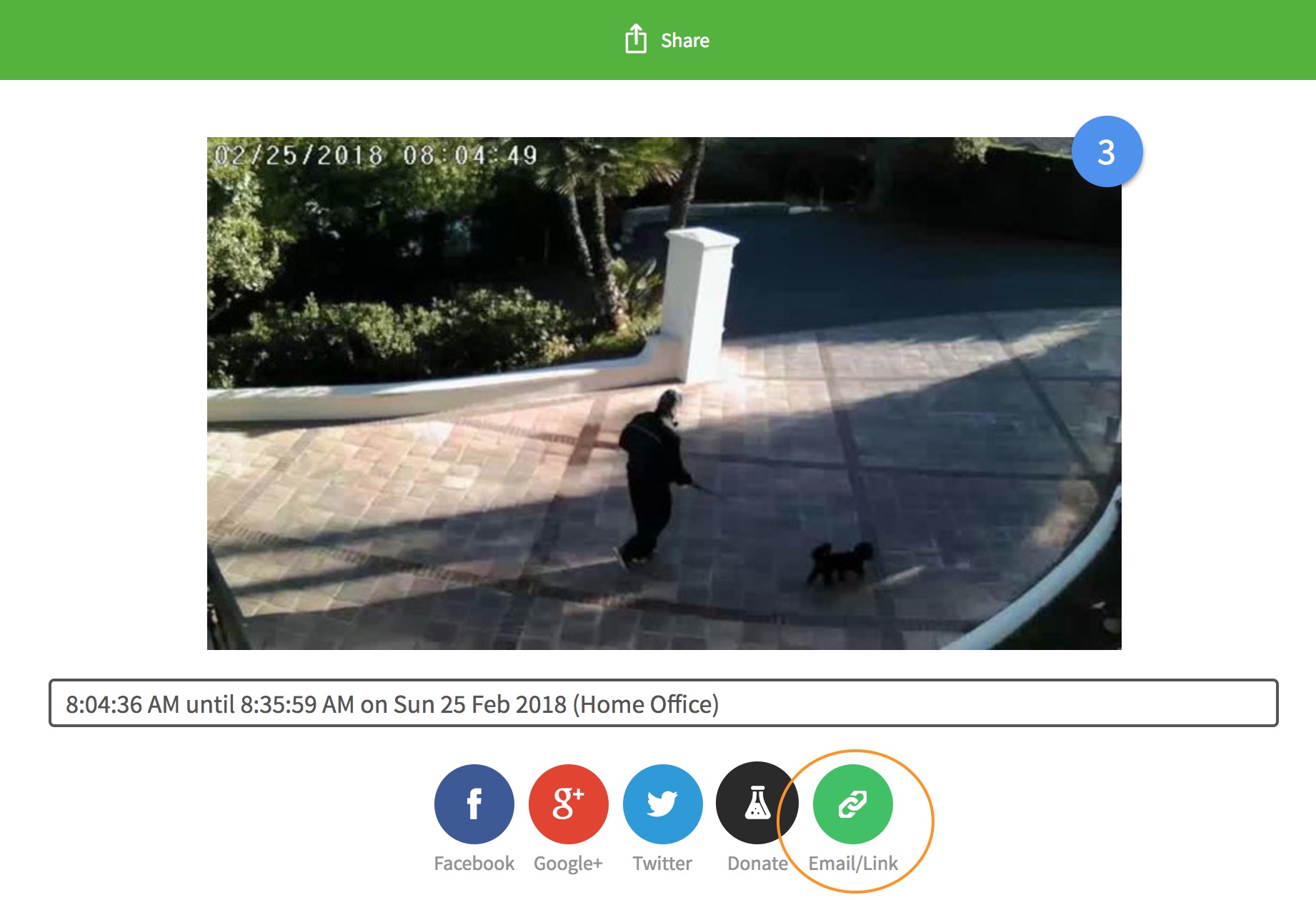 The sharing options are:
Facebook, Google+, Twitter: posts to those social media sites. 
Donate to Science (the lab beaker icon on the far right): shares the selected Events with Camio engineers to analyze problems.
Link: creates a link to copy and paste into email or other sites.
After you click the green Link button, copy the link shown at the bottom: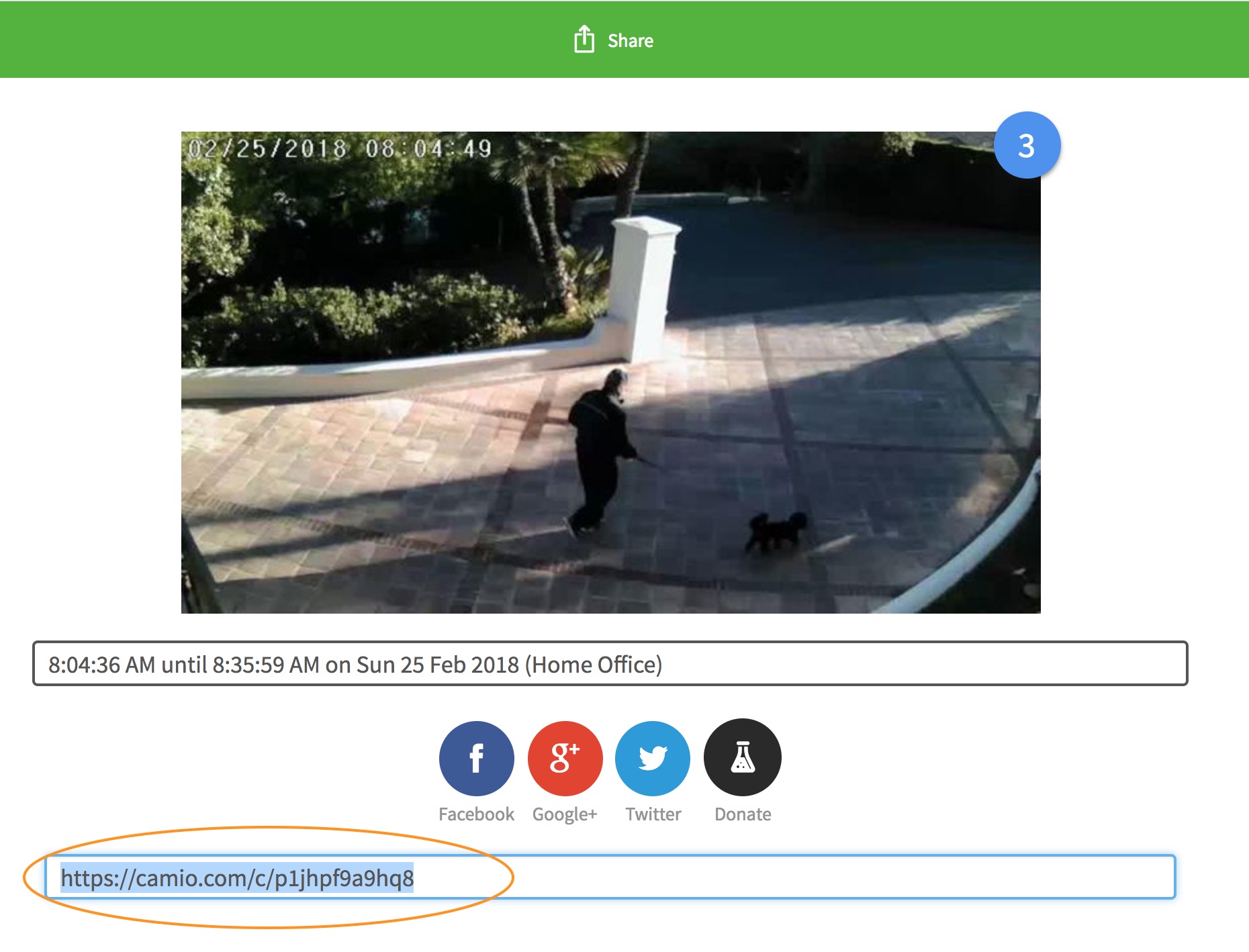 Share selected Events from your mobile app
Select the events you wish to share by taping the checkboxes visible in the top right corner of each event. Once you've checked one or more events, the multi-select menu will appear in the top bar. Tap the share icon to share all of the currently selected events.
On iOS, you can also tap the overflow menu (...) to access other options like Save to Camera Roll. On Android, this option is available directly under the sharing menu.
Share a Query Link
After you perform a search that includes at least one query term (e.g. a camera name or time range), then you can share that query as a link that enables anyone with the link to browse and search the events that fall within the constraints of the query you shared. See the description of Camio Query Links.
Add a Guest
See the article "How do I add a Guest to my account?" if you'd like to share all your video with particular people on an ongoing basis.  Guests must create and verify the email address of their own account before they'll see your account.