NOTE: If you're using Google Workspace Directory to administer permissions, the Guests page is read-only and includes only the option to force an immediate sync with the Directory.
To authorize other people to see all the video in your account, add them as Guests on your account. Enter their email address in the Guests section of the Settings page at:
https://camio.com/settings/guests
"Can Manage" or "Can View"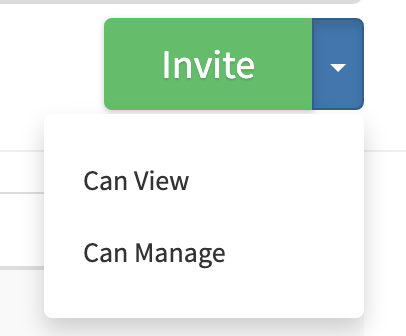 When saving a guest on your account you can set them to have either "Can Manage" or "Can View" permissions, with "Can View" being the default.
"Can View"
"Can View" gives the guest read-only access to your account, they will not be able to change the configuration settings for your cameras or Camio Boxes.
"Can Manage"
"Can Manage" permissions allow your guest to administer your account for you. This will allow them to adjust the configuration settings of your devices.
Note: Your added Guests will be able to view your video only after they have verified their email address. If your Guest signed-in with Google or Facebook, then their email address has already been verified; but if they signed-in via the Email method, then they must verify that they own the email address. If they didn't keep the Camio welcome email with the email verification link, then they can resend the email verification.