Yes, contact us to enable the SOC (Security Operations Center) quick-label feature.
Triaging with Quick Labels
Quick Labels are shown as one-click menu items in the dropdown for each Event when you press the labels icon. They're intended to be a fast triaging tool to characterize Events that warrant attention.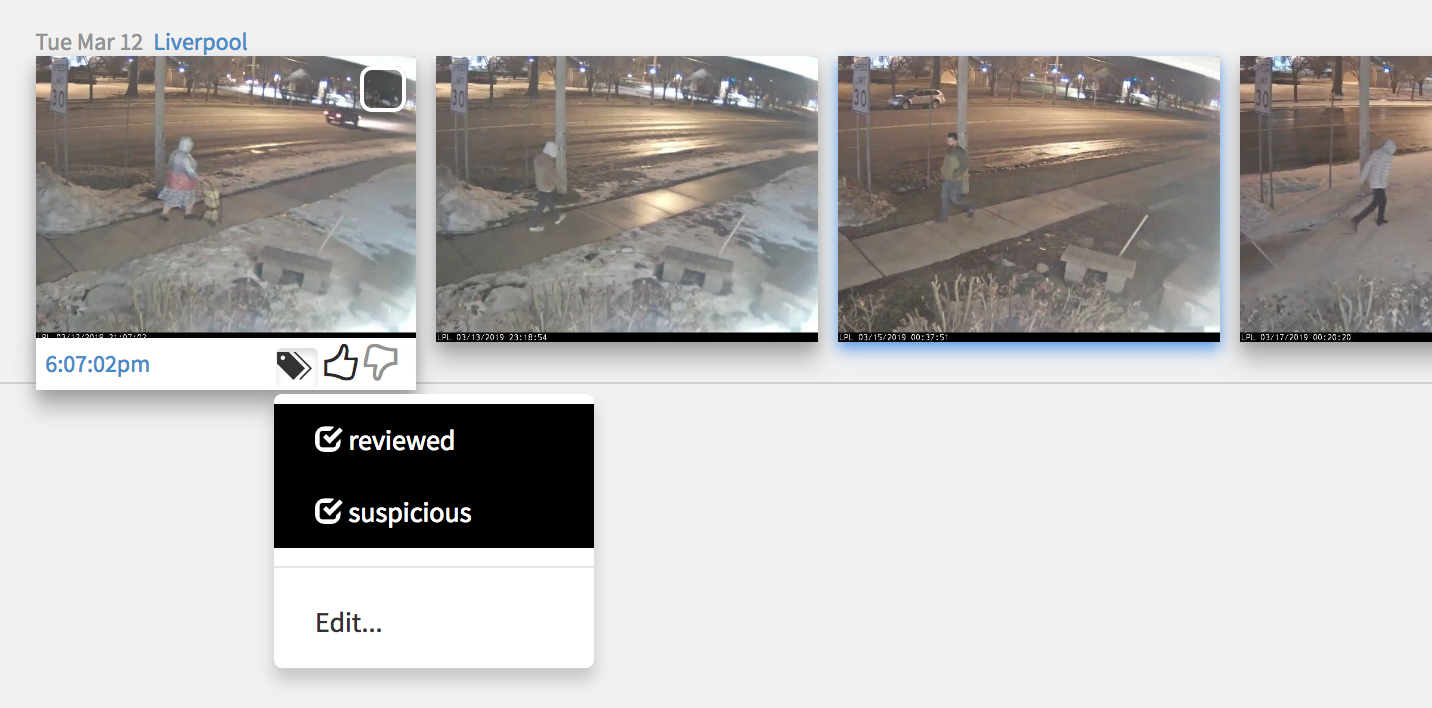 Quick Label Sources
The labels shown on the dropdown list come from two sources, in order of precedence:
Domain-level Quick Levels
The comma-separate list of labels specified at https://camio.com/domains becomes the standard list shown to all people viewing Events from an account from that domain.
User-level Most Recently Used Labels
As users apply labels to Events, the most recently used labels are appended to the dropdown list (following those from domain-level specification).
Domain Quick Labels
If you're a domain administrator, enter a comma-separate list of labels that you'd like all people to use when triaging Events from accounts using your domain at:
https://camio.com/domains

Most Recently Used Labels
Click Edit... if you need to add or remove a label that isn't yet shown in your most recently used list. After you press Save, the newly added/removed label will appear in your most recently used list and will be saved locally in your browser.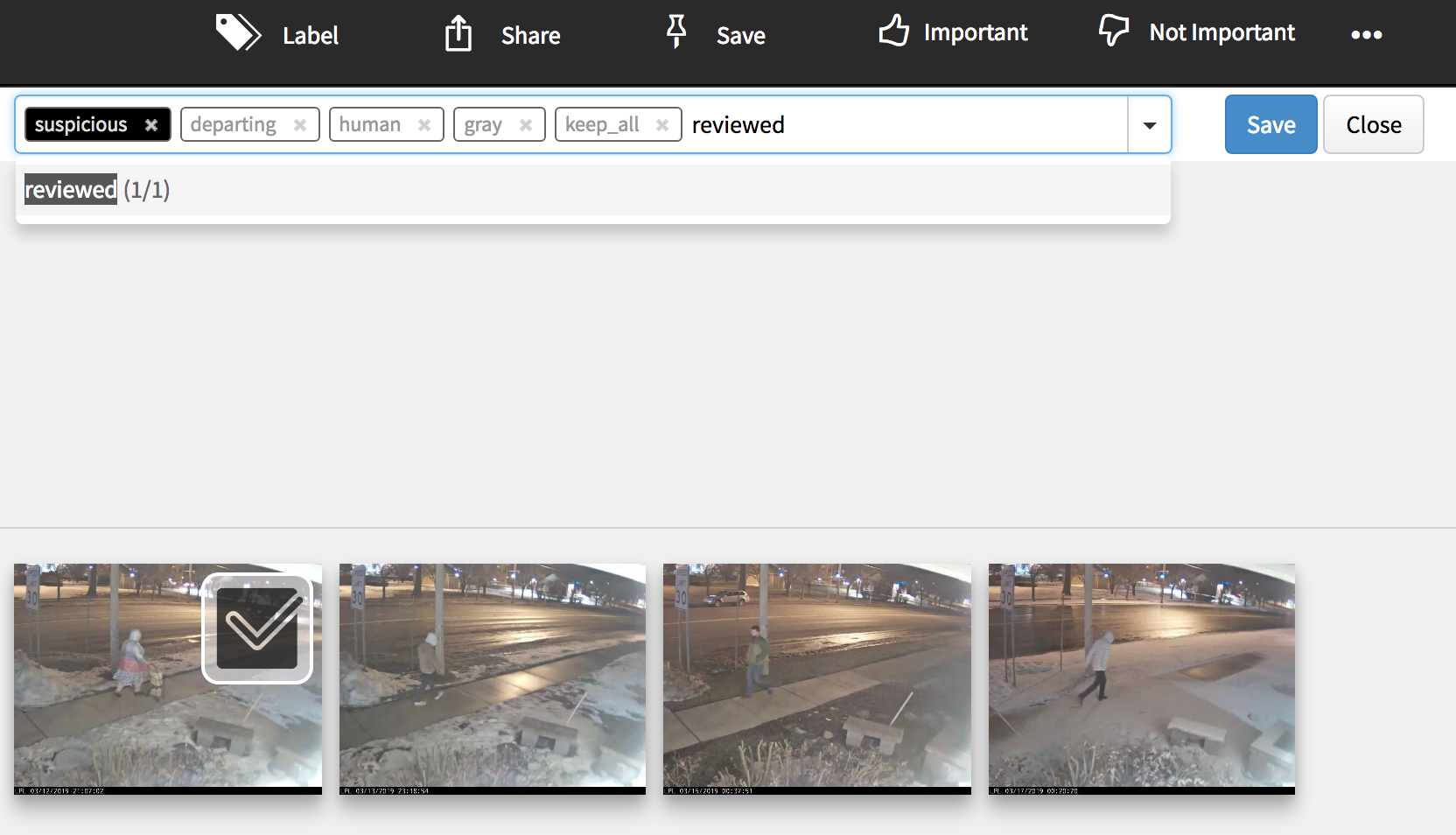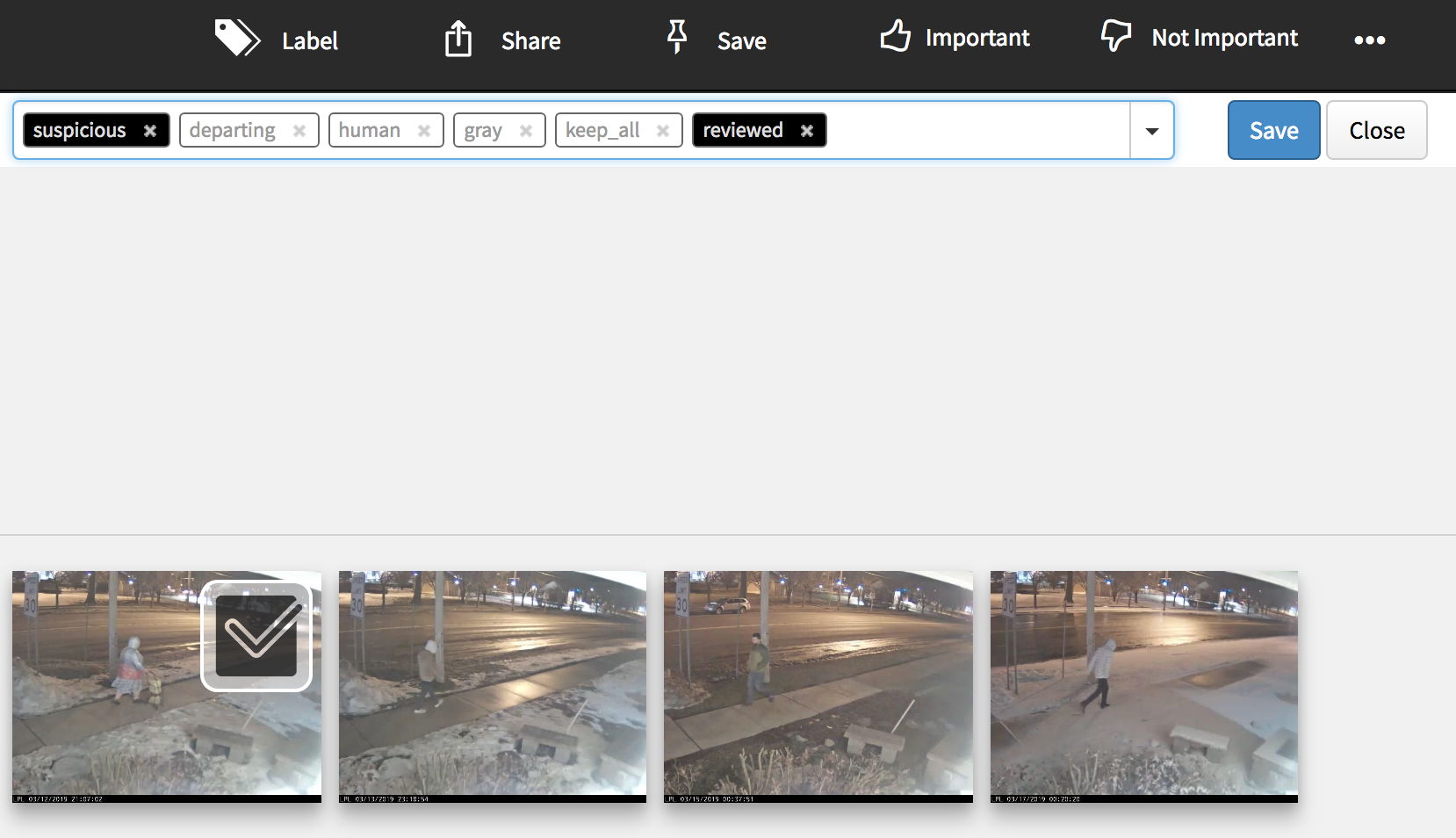 ---
The NOT logical operator may also be helpful so that you can use a query like this to review and share those Events that are suspicious and not yet reviewed:
suspicious not reviewed
or, equivalently:
suspicious -reviewed
That way, SOC personnel can bookmark URLs that they want to see most commonly like:
https://camio.com/app/#search;q=suspicious+-reviewed