Camio supports 2FA with Google, but if you're unable to use Google for sign-in, then you can use 2FA with Email.
2FA with Google
Camio supports sign-in with your Google Account for two-factor authentication (also known as 2FA or 2-Step Verification).
If you don't already use a Google Account, then you can create one using your current email address. That is, you don't have to use Gmail or G Suite as your company email system in order to use a Google Account for sign-in. Here are the steps:
Choose Sign In with Google at https://camio.com/app.

Choose Use my current email address instead.

Enter your current email address. e.g. if you work at acme.com, enter yourname@acme.com.



Enable 2-Step Verification by following the instructions at:
https://www.google.com/landing/2step/


Now you can sign in to Camio using your Google Account at https://camio.com/app.
2FA with Email
Two-factor authentication using Email as your sign-in method is supported only for Domain customers. Please contact us if your domain hasn't already been registered. To require 2FA for your domain, check email at https://camio.com/domains.

After requiring 2FA for your domain, everyone must choose Send Code to receive a one-time code (OTC) sent to them via email.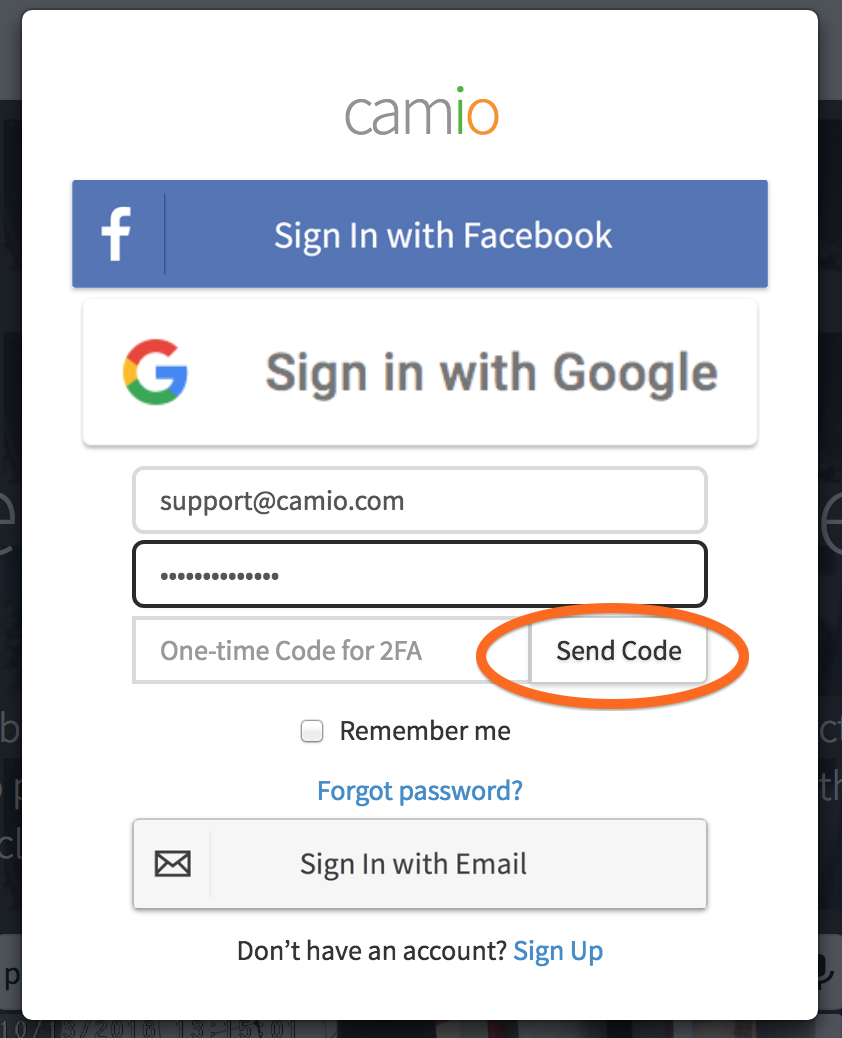 Enter the OTC to complete the Sign In with Email: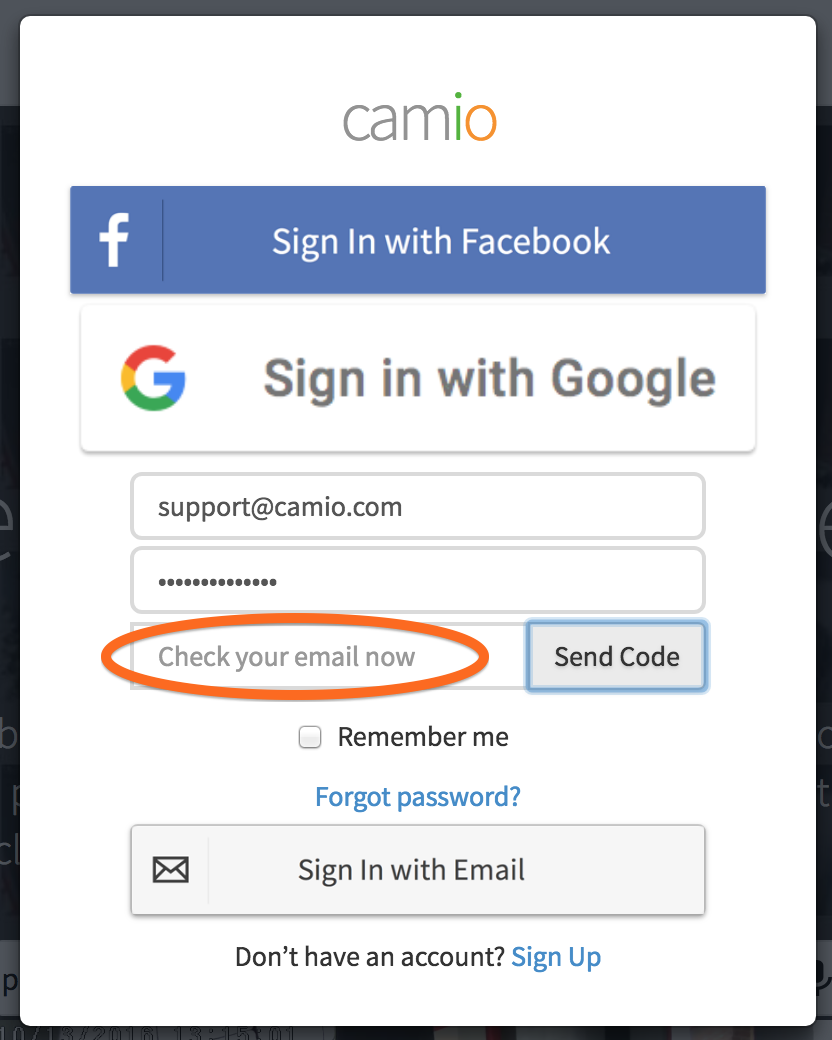 The OTC is valid for 10 minutes and can be used only once.